TMS Australia is grateful to Australia's veterans and first responders for their continued engagement to serve our community. As a patient-focused mental health organisation, it is only logical to care for their unique circumstances and needs.
In line with our promise to deliver a gold-standard level of care to all our patients, TMS Australia has been taking initiatives such as:
The development of a dedicated TMS protocol for PTSD by Professor Paul Fitzgerald, informed by the latest research and evidence. This protocol allows for the treatment of both the depression and the anxiety component of PTSD in under 60 minutes
The creation of specific fact-sheets on PTSD and TMS
A continued liaison with veterans' psychiatrists and patient support groups
If you are a veteran or first responder, or are caring for one, you can contact us. Our friendly and professional team will be able to answer all your questions on what is TMS, how it works, and how it could help in your unique situation.
TMS Australia's PTSD patient stories
These examples are based on real patients treated at TMS Australia. Names, photos and some details have changed for privacy reasons.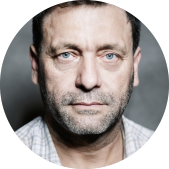 Ex-soldier
5 years in Australian Army
Medically discharged
Diagnosed with PTSD and depression
Tried 12 different medications with no success
Psychiatrist recommended TMS therapy
"A couple of weeks into his treatment John noticed feeling emotions for the first time in a very long time while watching a movie.
By the end of treatment, he felt more positive, motivated and energetic, and less anxious."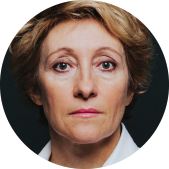 Ex-Paramedic
15 years of service to the community
Left the service because of health reasons
Diagnosed with PTSD, anxiety and depression
Tried psychotherapy and 3 different types of medications with no success
"Since having TMS treatment Alex feels more social, positive and motivated and has started setting goals for her future.
Her psychiatrist told her that she no longer has PTSD and her anxiety and depression have also improved."
TMS can be used for many conditions such as:
Anxiety disorder
Bipolar disorder
Chronic pain
Obsessive compulsive disorder (OCD)
Post-traumatic stress disorder (PTSD)
Schizophrenic auditory hallucinations
Stroke recovery
Tinnitus